Some people just have "it". Simon talks about an American Idol contestant who has "it". Country singer, Zac Brown, sings about the woman of his dreams having "Whatever IT is". Charm, star-like quality, talent, taste, or all those rolled into one are characteristics of "it". As for my friend, Ann, her innate "it" is style, with a capital S which permeates every aspect of her life- from clothes, to home furnishings, to gardening and outdoor living, etc… the list goes on! Her classic style has an understated elegance that embraces beauty in all things.
Take a look at how she has designed her outdoor living space.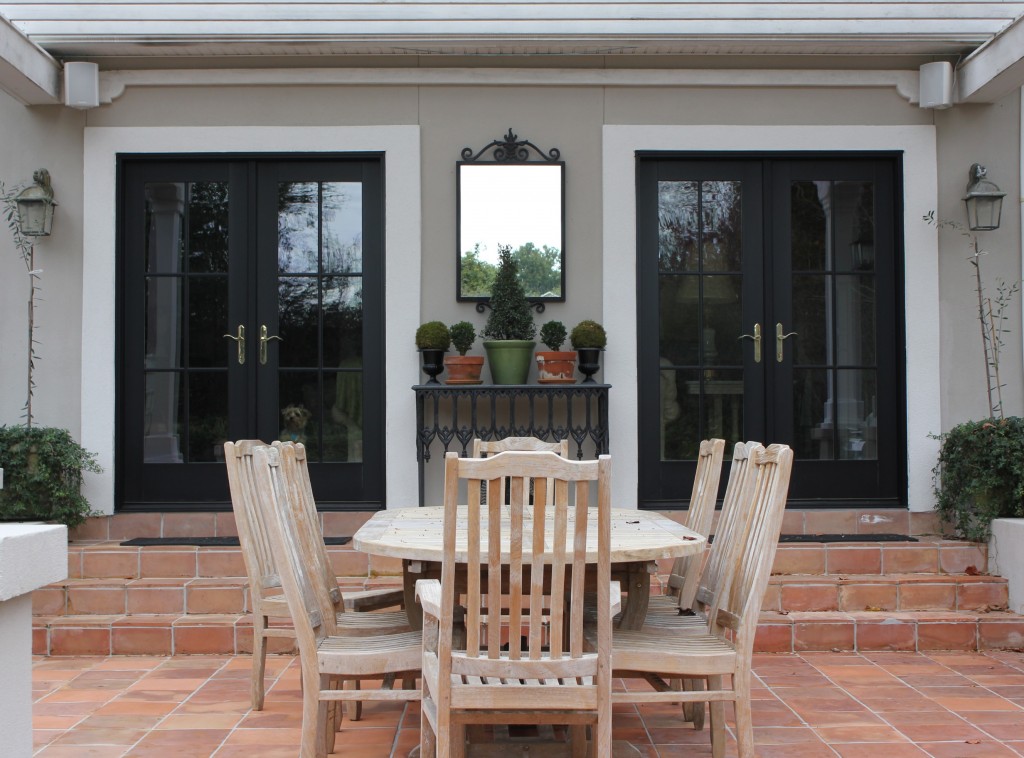 I love Ann's use of the classical principles of symmetry and form with the potted boxwoods.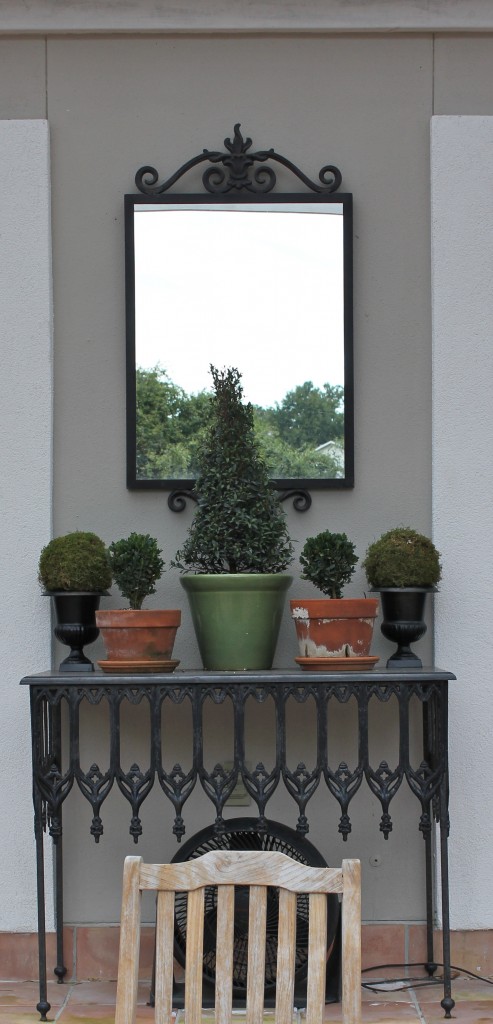 Symmetrically placed topiaries frame the opening to the breezeway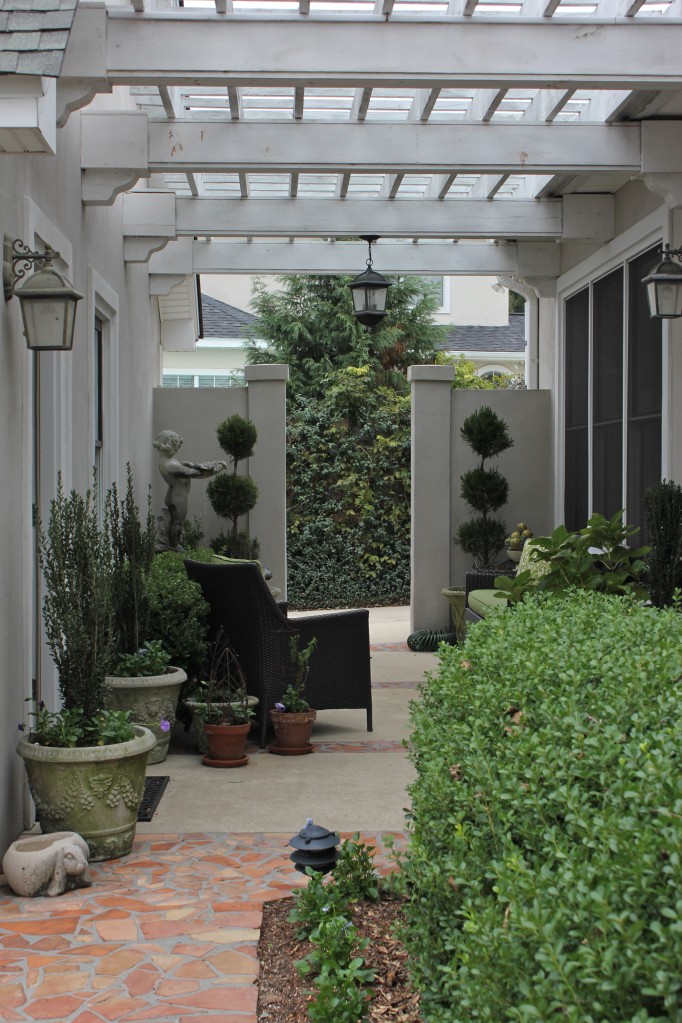 Merry Christmas from Ann's garden!