I just returned from a low country vacation in DeBordieu, SC. It was reminiscent of family vacations I took as a child to Pensacola Beach and Gulf Shores, but this time I was with my niece's husband's beautiful and large family. My son and I were extended an invitation to come with my sister. Time was spent on the breezy screened porch reading and visiting in the morning and frolicking in the Atlantic Ocean and more reading in the afternoons. The family had two houses so we took turns having evening meals at either house. It was a wonderful get-away time for me, however, I can never steer too far from a garden…
A friend of mine had told me about Brookgreen Gardens and so, of course, I had to visit. It is famous for it's figurative sculptures displayed in various garden areas of native flora and fauna. Of particular enjoyment for me was the butterfly house. Here are a few pictures and I have more posted on the gallery page.
Below is the 1949 Samson and the Lion limestone sculpture by Gleb Derujinsky in the the Palmetto Garden…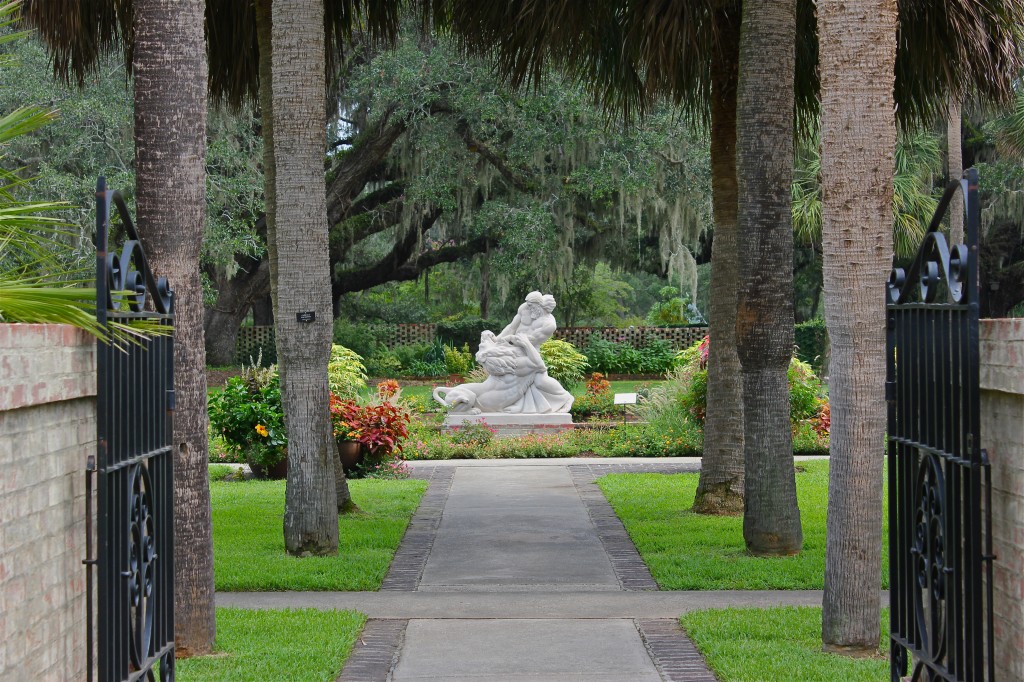 The Live Oak Allee… majestic and graceful… just lovely.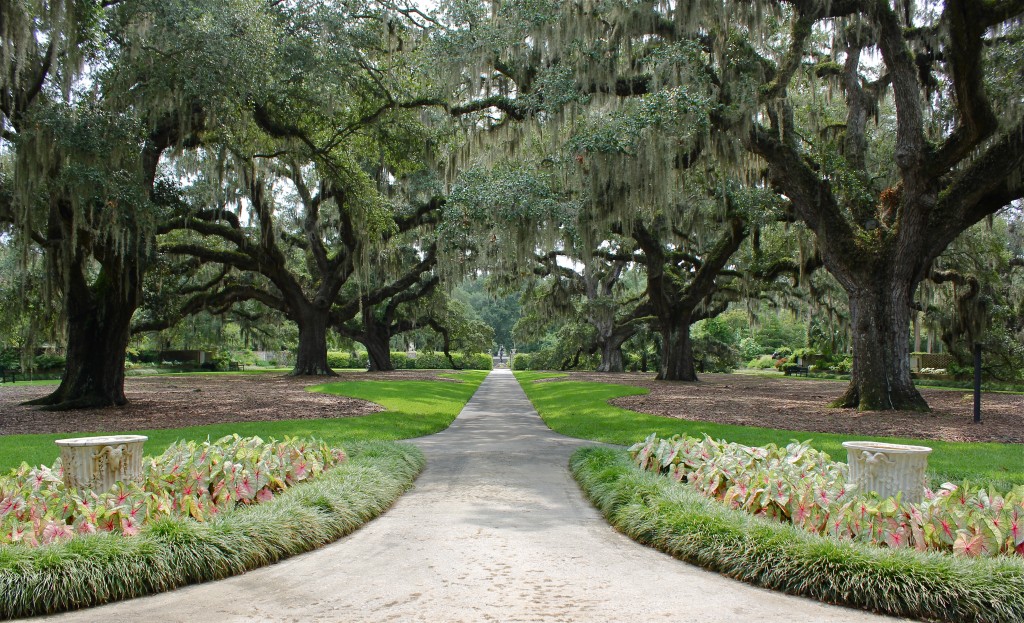 There is an ethereal feeling in the butterfly house. Classical music plays and the butterflies seem to float on the sound waves…
A place where royalty and commoners mix…
The garden property is huge and there are lots of venues. Have you been? Please share your experiences… Oh- and don't forget to stop by the gallery page!