Outdoor living just got more inviting on Bayou Texar where life stays in full swing with boating, fishing, BBQing, or just relaxing.
While water activities and good food are delicious ingredients for a recipe of "Fun", a beautiful setting elevates the overall enjoyment . And, kicking it up a notch is just what the Moores wanted to do with their landscape.
They had left the water front property natural, letting the bayou be the focus. Leading to the boat dock was a lonely picnic table just to the left of the path and a deck just to the right of the dock.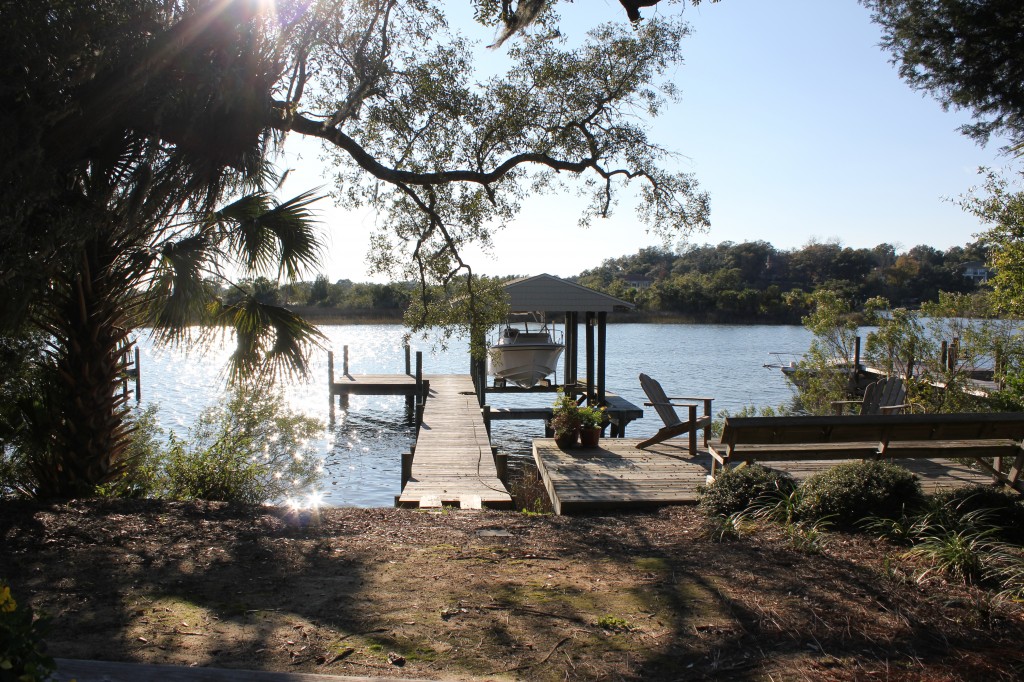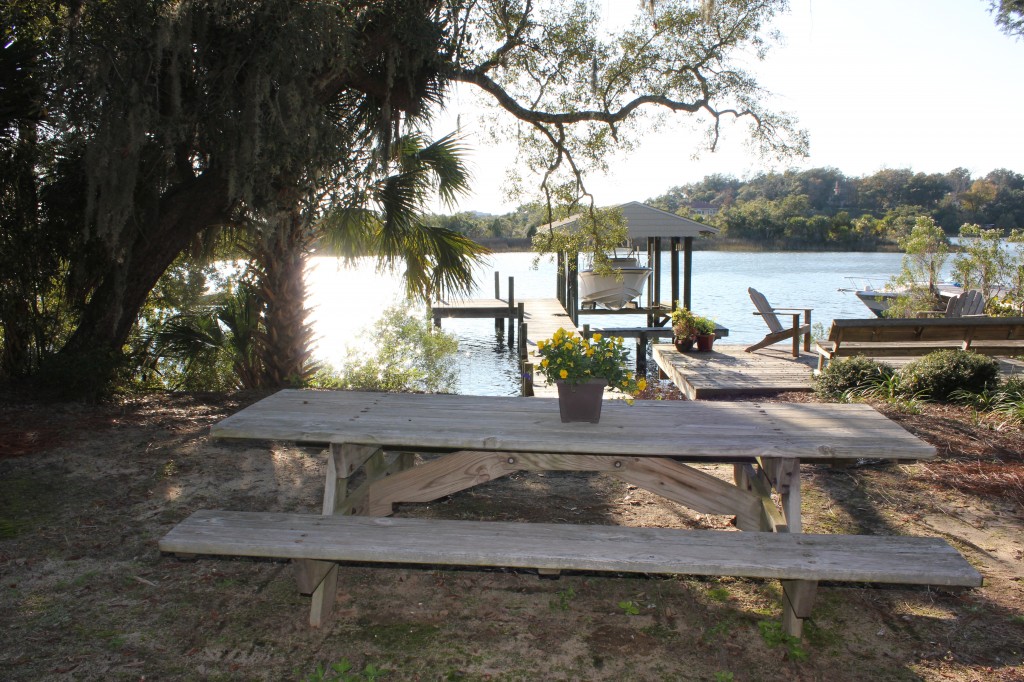 This lonesome pot of violas is about to make a few friends!
But first, the Outerspaces crew did a landscape demolition…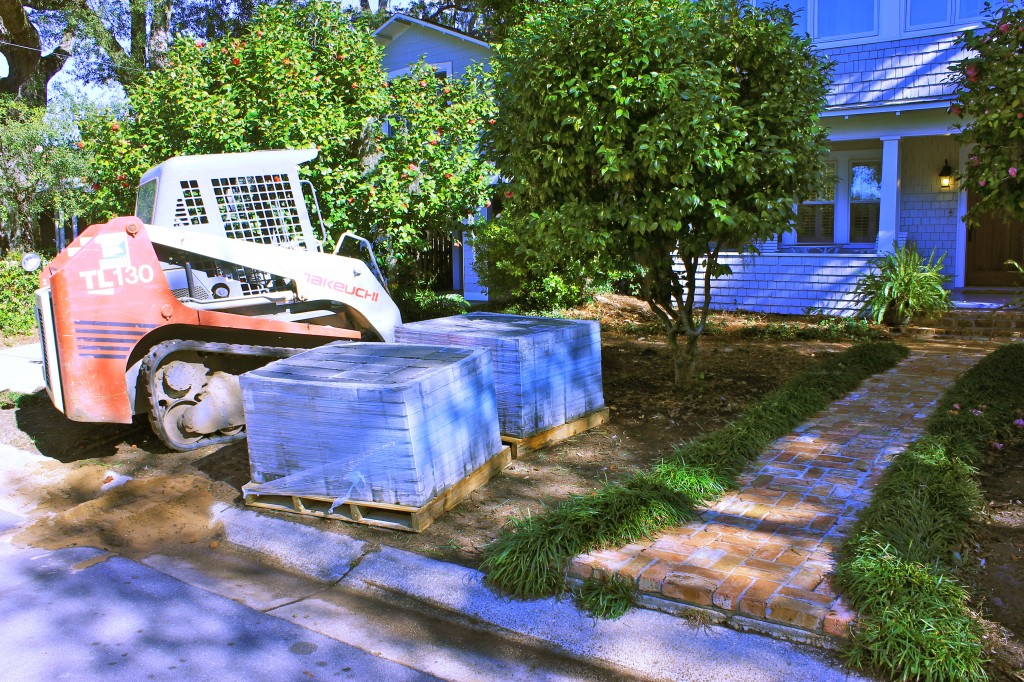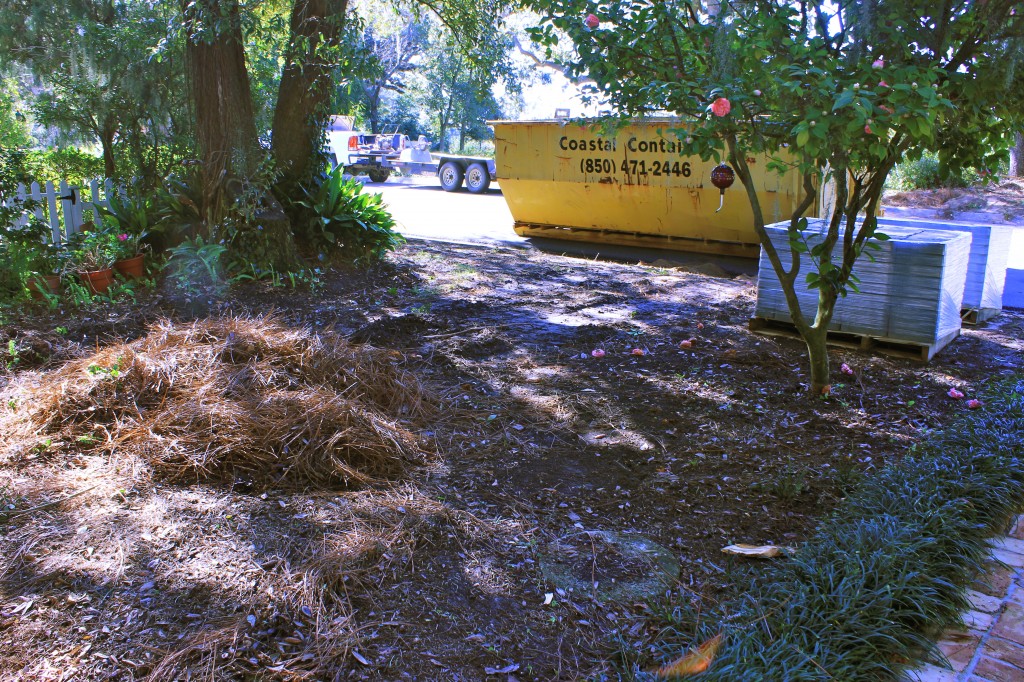 Then a pergola and pavers were installed…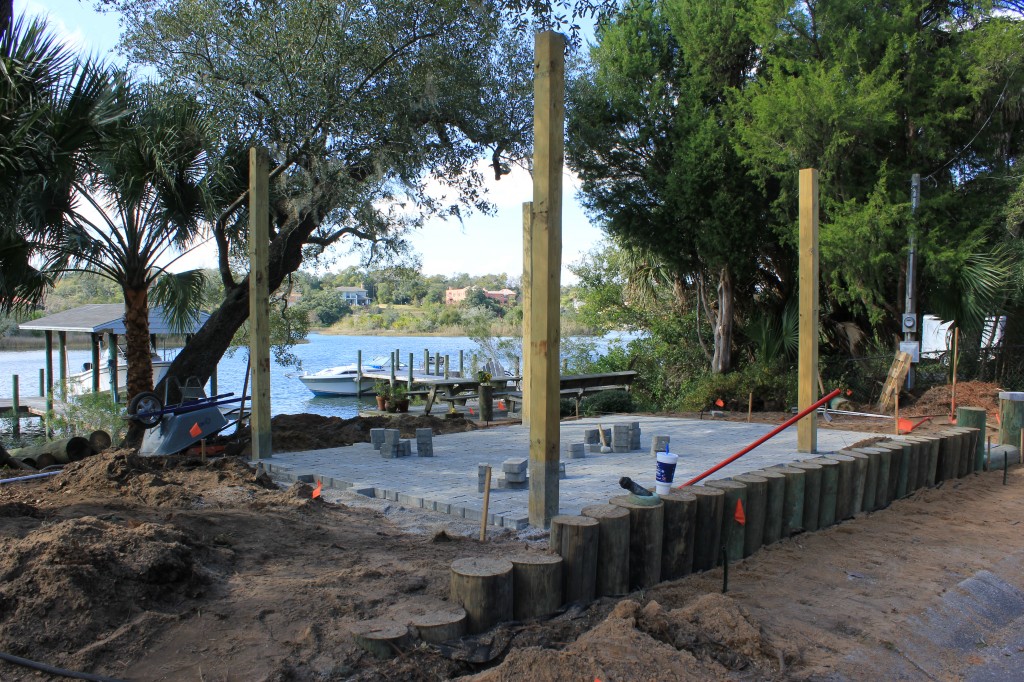 Keeping with a nautical style, a mini wall of sawed off pilings create a distinct area of entertaining.
Once the hardscape was completed the plants were installed. We used saw palmettos, knock out roses, flax lilies, Adagio maiden grass, azaleas, and Japanese holly ferns.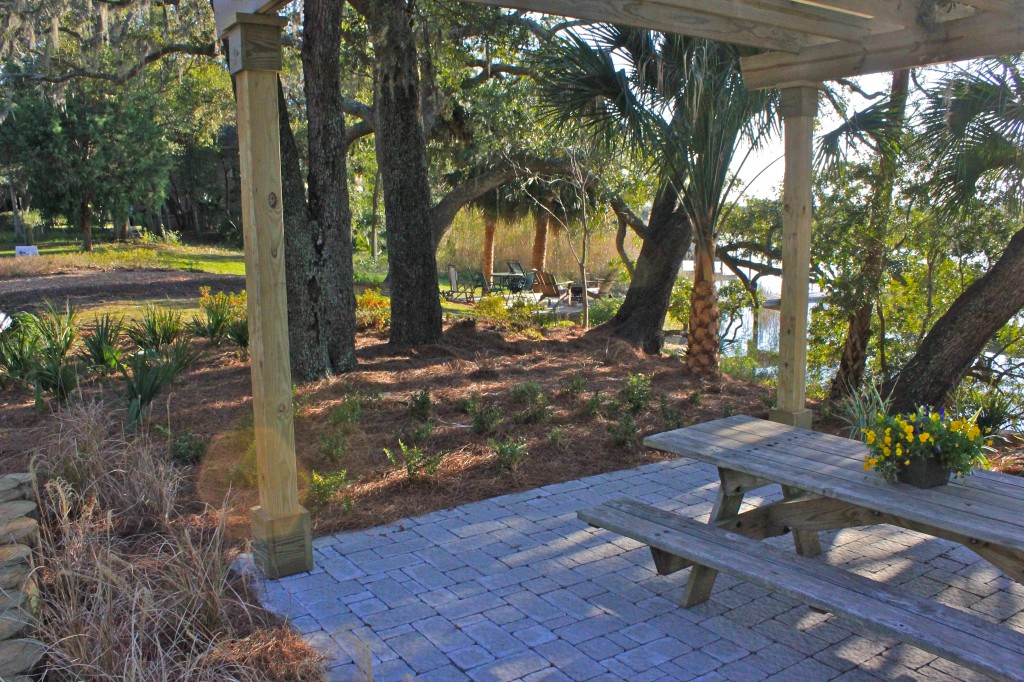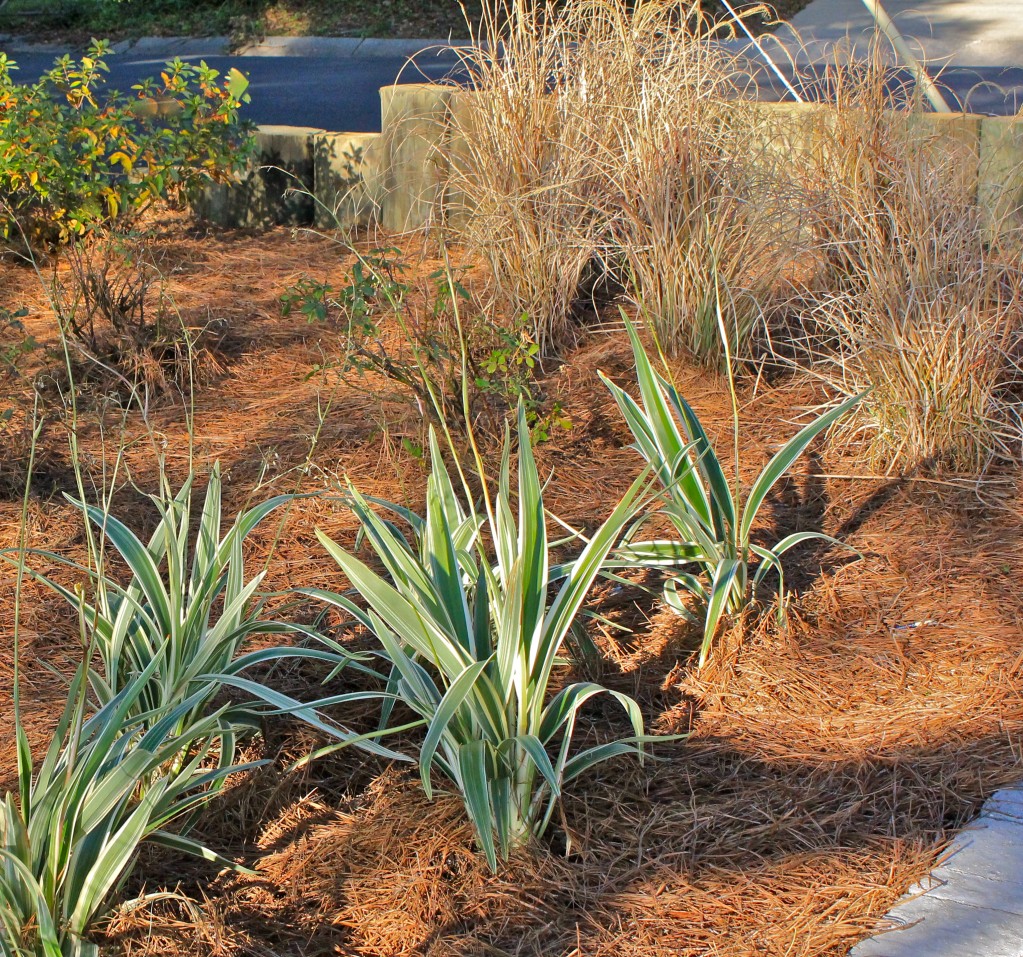 In front of the house we used loropetalum, agapanthus, and added additional cast iron plant and Japanese holly fern. For an extra pop of seasonal color we installed a crescent shaped annual bed.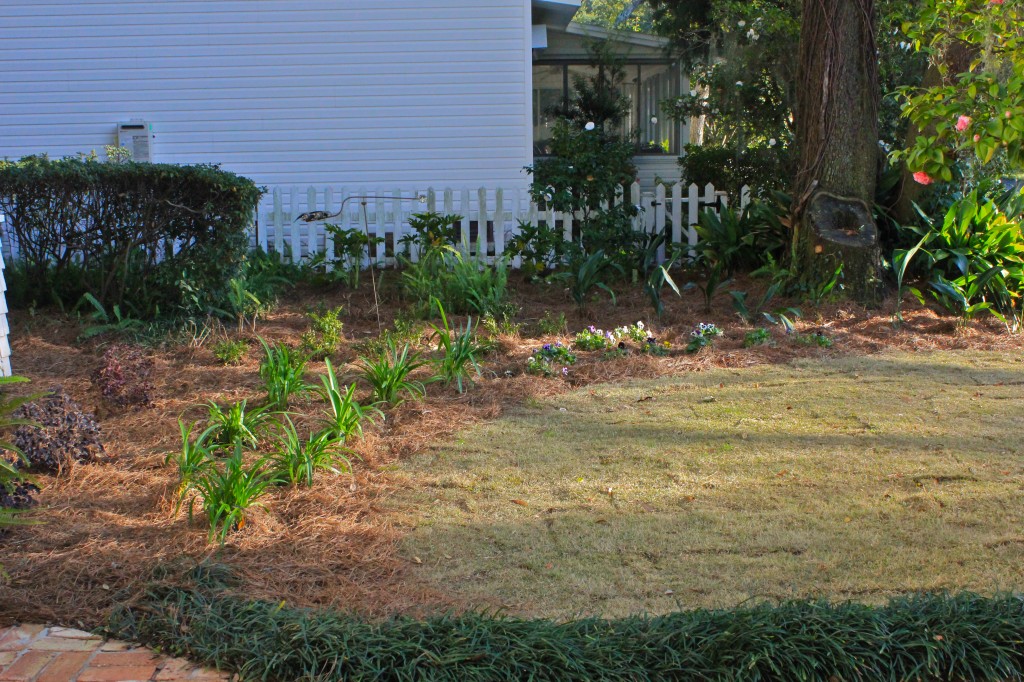 The Moores got an early start by planning ahead- now ready for Mardi Gras. Bring on the crawfish!!!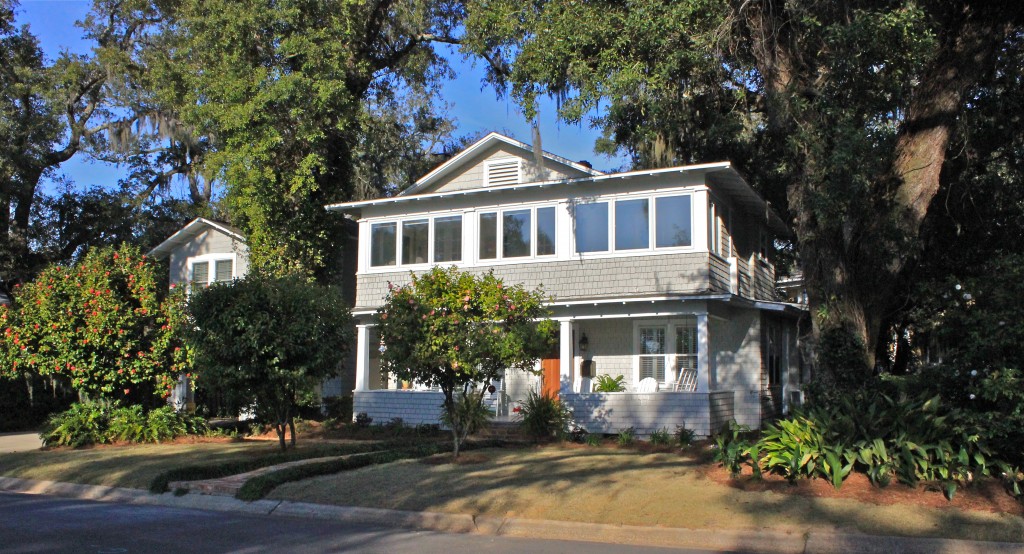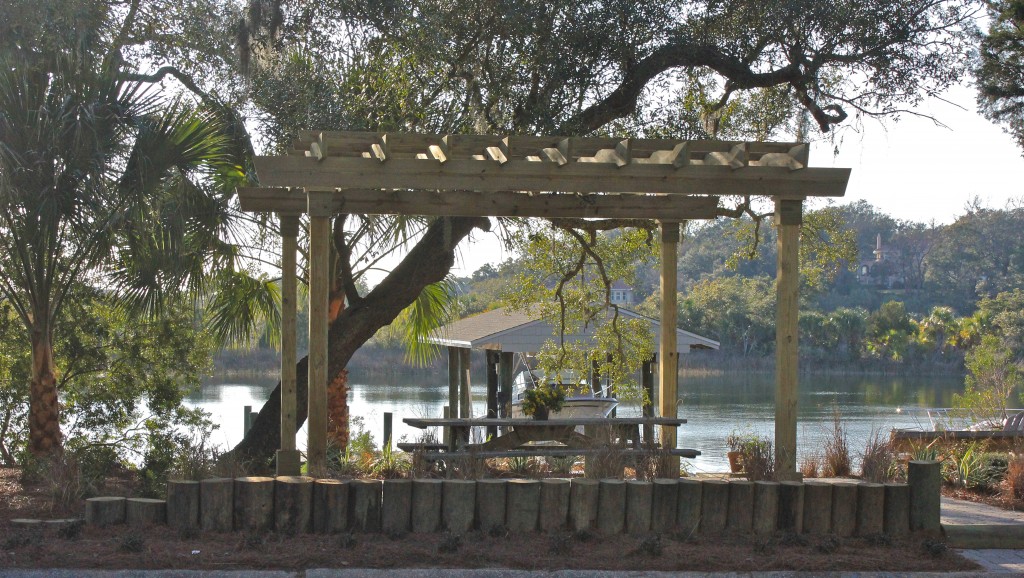 "Jambalaya and a crawfish pie and file' gumbo
'Cause tonight I'm gonna see my ma cher amio
Pick guitar, fill fruit jar and be gay-o
Son of a gun, we'll have big fun on the bayou"…