In the current September issue of House Beautiful, Mimi Read describes patina perfectly in her interview with Penelope Bianchi as "the warmth of well-worn much-loved things". As they talk about the interior designer's personal antique collection, Mimi asks Penelope what "moves" her the most. The answer: patina.
Last year, in the Summer 2009 issue of my newsletter, I wrote about the importance of multi-generations in the garden. I love state of the art appliances such as out door kitchens and the latest cultivars of plant material, but create that third dimension in your landscape by adding age and "patina".
Heirloom plants are a must, especially if they came from your grand or great-grandparents,i.e., someone special, but antique architectural pieces add weight and substance to the land. A sense of timelessness and eternity fills the space.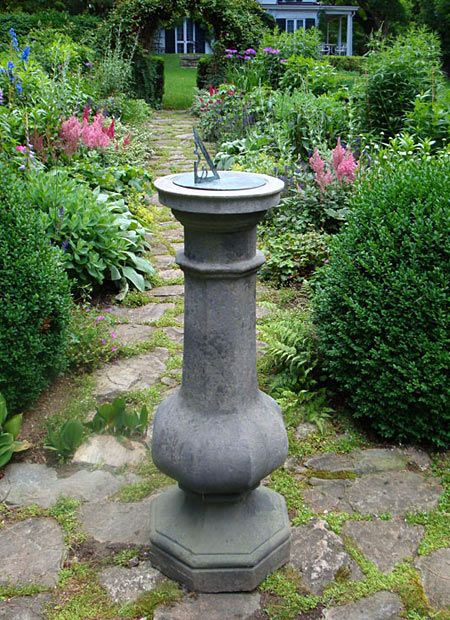 Stone hewned fountains imbue the qualities of age and eternity as well. Brought forth from the earth and made to channel the life sustaining force of water, the fountain is a necessary feature in completing the garden.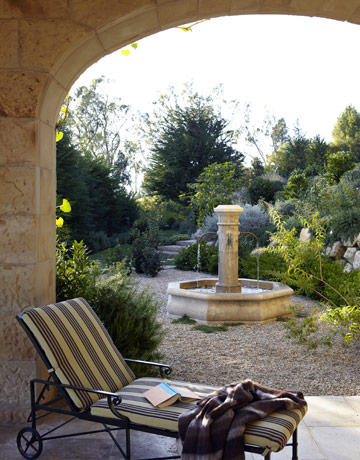 Then there's nothing like the mystery that lies behind the old iron gate. What's beyond it… who lives within…what is the story?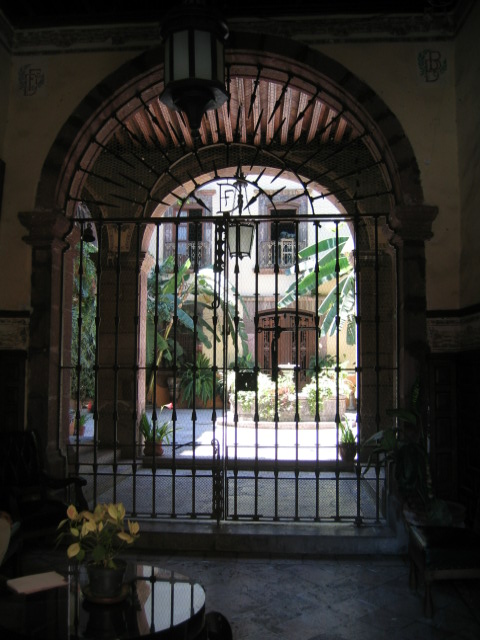 A secret garden perhaps….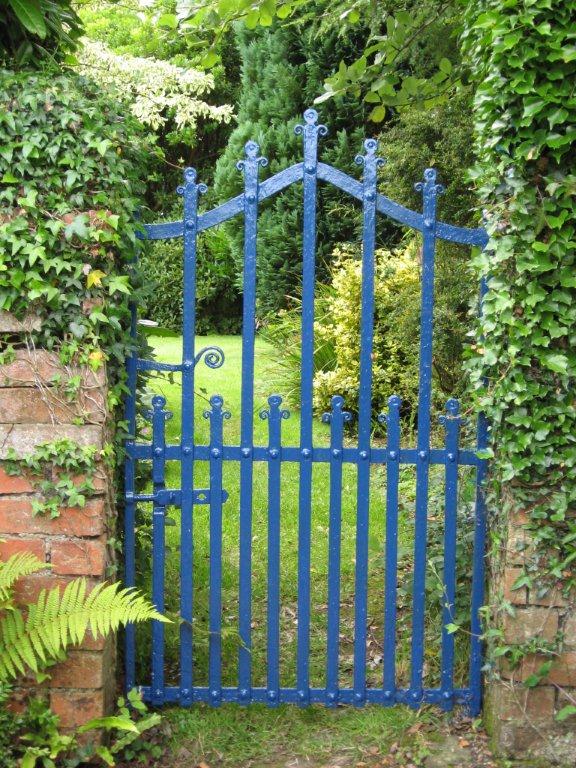 A stone wall speaks…   connecting me with those who have gone before as well as those who will walk this earth long after I'm gone. While on a recent excursion to Jerusalem, the ancient stone terraced landscape, the still standing Western Wall, and the stone ruins at the Pools of Bethsaida were constant reminders  of my relationship to people past, present, and future. In these old rock creations lies the warmth of the well-worn loved earth stretching across time: patina.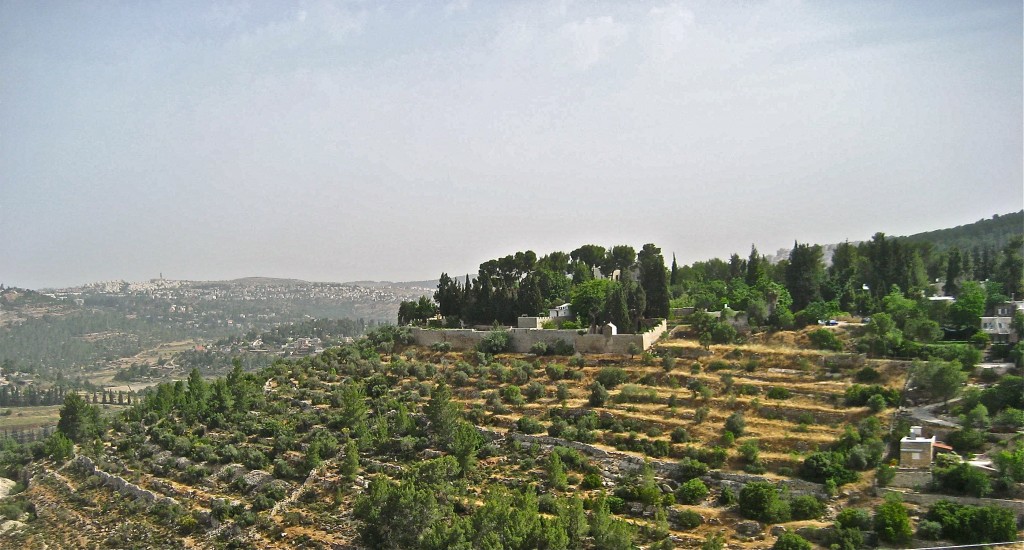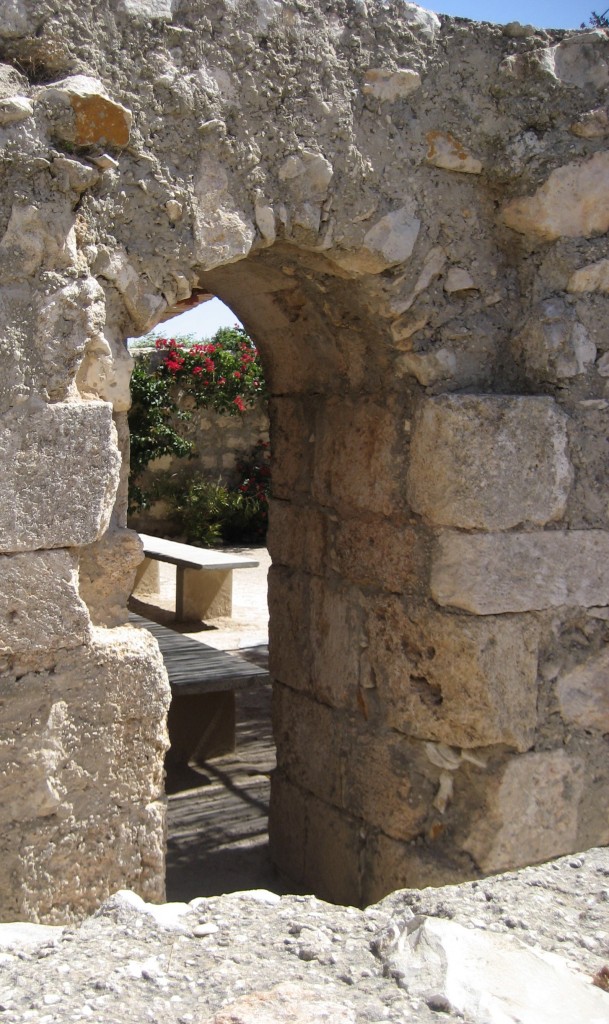 My own mini-stone wall