Sometimes it's hard to imagine a finished product while in the throws of construction. No matter how well the builders try to keep the area neat and orderly, the site can look rough and bare.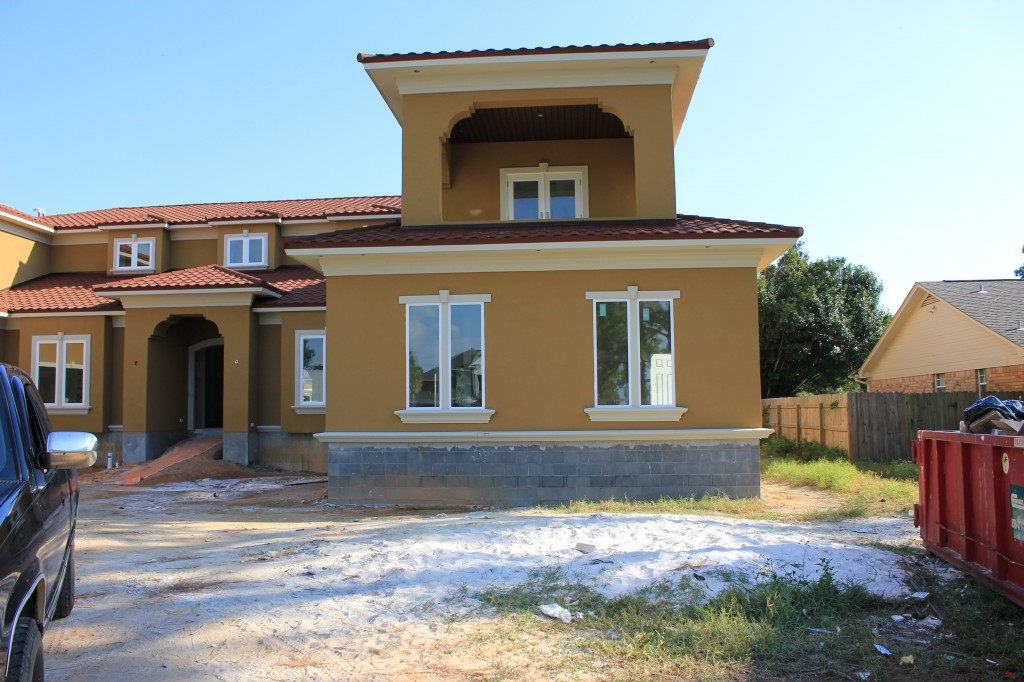 [1]Almost complete, this beautiful Mediterrean style home with its sun baked ochre color yearns for the final softening touches only landscaping can provide.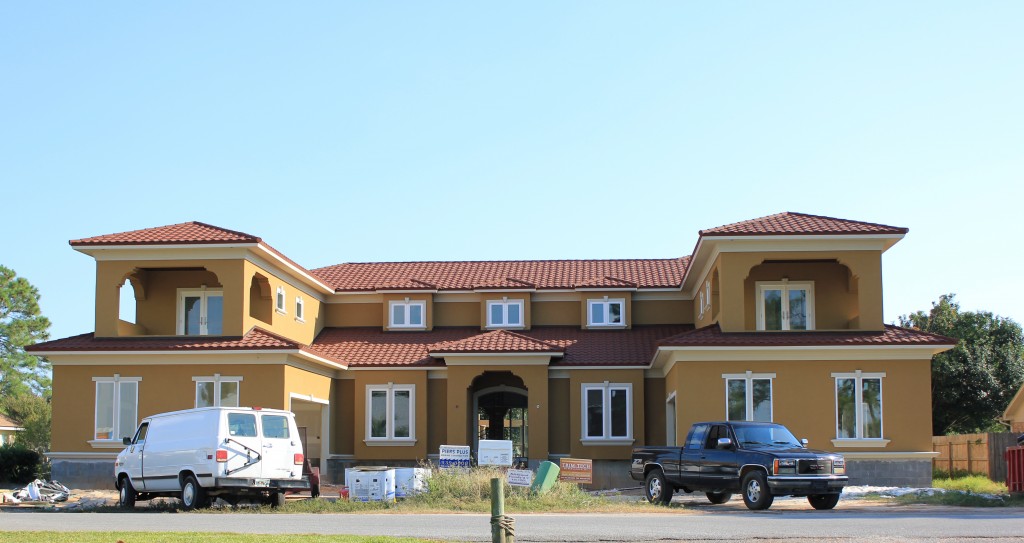 [2]Canary Island Palms flank the front entrance and Washingtonia Palms anchor the corners of the house.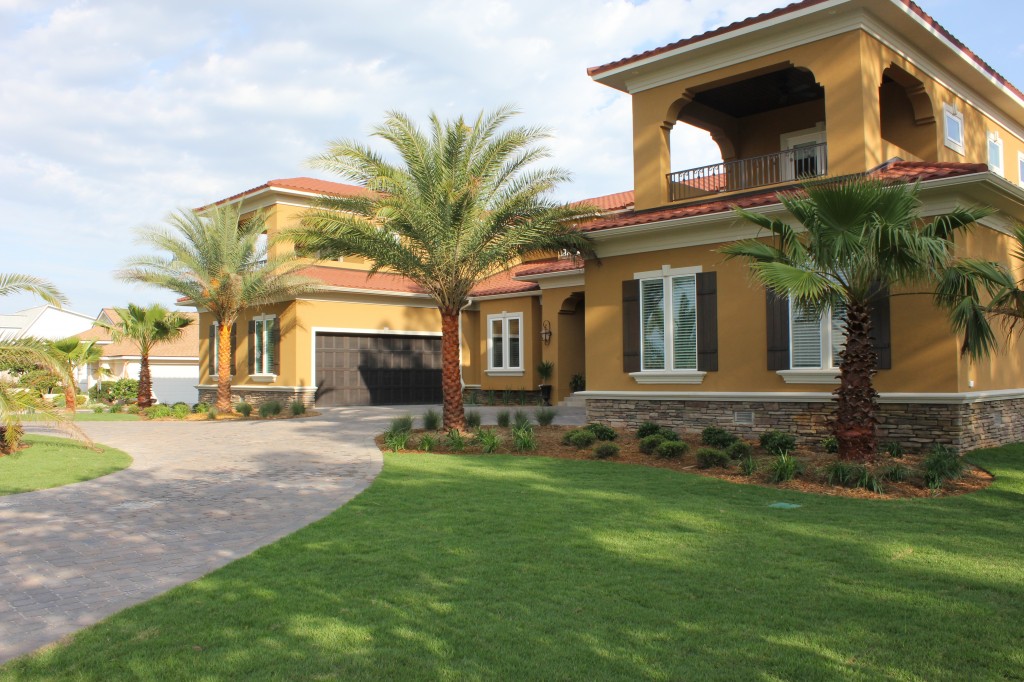 [3]To ensure the decorative stone facing remains visible low growing shrubs and ground covers of dwarf yaupon hollies, agapanthus, and liriope were selected as the under plantings near the foundation.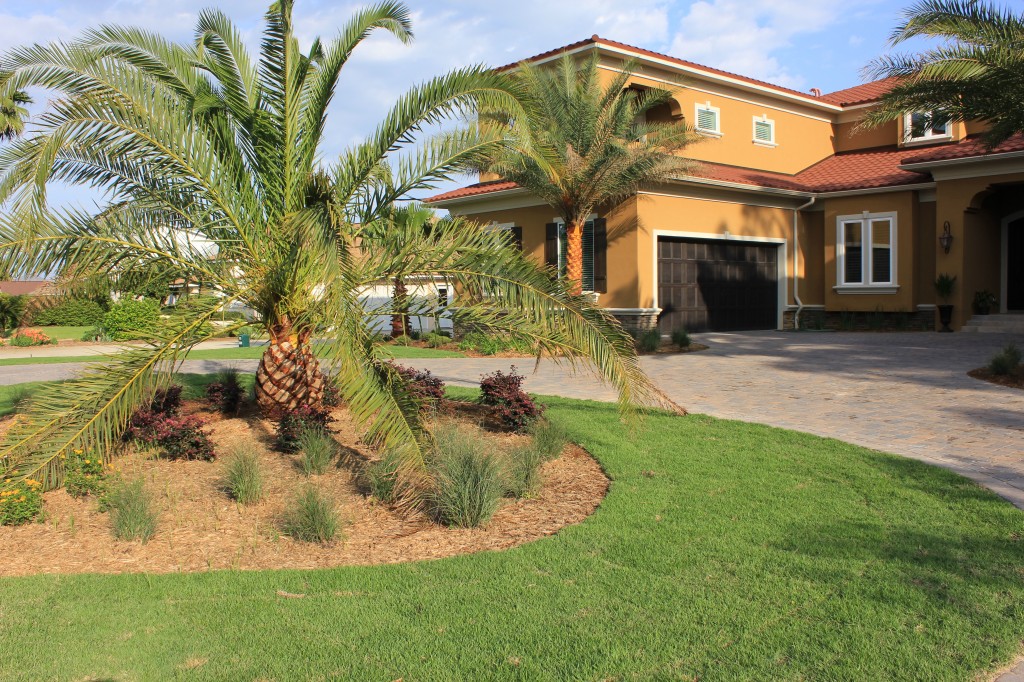 [4]Rising up like a phoenix, the specimen Canary Island Palm commands attention in the center island bed with Loropetalum 'Purple Diamond', Maiden Grass 'Adagio' , and  Lantana "New Gold' standing guard. The lush green encompassing the whole is the Empire Zoysia turf grass.